Contact us

CLICK HERE FOR ICI WORLD YOU TUBE VIDEO LINKS



Go To Our You Tube Page Here
The following are all Windows Media Video Files
For the Public and Executive Members
All videos are

Four ways to connect to do a deal Four Ways To Make A Connection

otherwise you can miss doing a deal and not realize it.
---
How to use the Links Bar in Internet Explorer to save you time the rest of your life: How To Use the Links Bar

This means your favourite searches on ICIWorld, will be only one click away from producing results on your screen that you can print out along with contact names and numbers. It is up to the second results daily. If anyone, members, buyers or sellers would like assistance for this, take fifteen minutes and jump into a daily workshop webinar and we will help you set this up. It will save you time the rest of your life. Instant information at your fingertips.
---
iPad users
iPhone users
Blackberry users
iPad Florida

For free assistance to add this feature to your device, jump into a Daily Workshop Webinar. You do not have to be a member or a real estate salesperson. All members would like you to have their information "at your fingertips."

---
For Canadian Commercial Real Estate Brokers and . . .
Real Estate Salespeople who are not members of ICIWorld.
A promotional information video.

---
For Residential Real Estate Brokers and Salespeople
See video

Resource web site http://www.realestatebrokersandsalespeople.com

Make sure you make it full screen by double clicking on the video to make it larger and to make it smaller if you are seeing it using windows media player.
---
Seminars Conducted in Real Estate Offices

For both residential and commercial real estate brokers and salespeople
July 12, 2011 Recorded Webinar
Comments from three who attended:
General Comments: Covered a wide range of internet based topics, like the free or inexpensive phone services, good presentation, large amount of info provided
Knowledge of Subject Matter: very knowledgeable, very knowledgeable, thorough
Relevance to your business: very relevant, very, absolutely useful for my career
Number of years in the business: 8, 1
Testimonials: well spoken speaker
Feb. 14, 2011Recorded Webinar
Dec 13, Mon. 2010 Recorded Webinar
Invite us to do a seminar for your office. Call Cecil, ICIWorld 416-628-4313.
---
Seminar Movie

Produced for Licensed Real Estate Brokers and Salespeople

Click here to view the First full length film video recorded Live - Real Estate On The Internet Produced by ICIWorld.net, Inc.

Presentation conducted for a Real Estate Board Association, Technology Day Session.
---
ICIWorld Video Training Programs
Designed for Licensed Real Estate Brokers and Salespeople
Some videos are for the Private and Confidential and exclusive use of Executive Members
The following are public.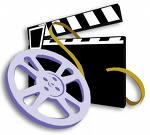 Members are reporting overwhelming support for the training videos.
At one time we produced on line conference calls where brokers and salespeople from all over the world called in for a seminar. We have video taped the subject matter of these conferences for your use.



- indicates a video link

Windows Media Player plays videos, music, CDs, DVDs, Internet Radio and ICIWorld windows media video files. You should not have to load and save the program before seeing it. It should start loading and play, and continue playing while loading continuously until finished. It is called "streaming video." Some programs will try to save the entire file first and then play. That is okay too if you wish but you will have to wait while it downloads and then play it.
We recommend:
You study each training video and have a pad of paper and pencil available to take notes and questions;

Learn how to pause a video! This will give you time to write your notes and/or questions, go to the washroom, etc.;

Learn how to maximize and minimize the video on your screen by simply clicking on the video to maximize it and, clicking on the video to minimize it;

If you are having any kind of problem seeing these videos call us now for assistance.
---
For New and Renewing Executive Members
ICIWorld 101C Movie 11 Essential for all new and renewing members.
Every member should see this video.

It is the first hour of our regular Daily Webinar orientation for all Executive Members.

Rather than repeat it daily it is recorded here for your convenience.
---
---

Segments 1-6
For the Private and Exclusive use of Executive Members members only.
They provide a competitive advantage in the marketplace.

Segments 1 to 6 are each about 90 minutes long. All other videos are very short.
The whole goal of these videos is to provide you with a major competitive edge in the market place. We do not share this information with non members.
We also want to get the standard web site producing for you so that you appreciate the power of these web sites. Then you should consider upgrading to the Professional web site which provides more features and opportunities to make money in your services to the public.
Here are the differences between a standard web site and professional web sites and Premium. Click here for a summary. You can try the Professional Web Site for two weeks free.
We appreciate your comments and feedback on these videos, EMail.
---
Notes:
1) Be patient for the video to start, it needs a short time to buffer
2) I suggest you choose open rather than save the video;
3) Learn how to pause the video;
4) Learn how to double click on the video to make it full screen or minimize it;
5) You will need speakers to listen as well as a windows computer to watch the video.
It is a windows media file. Your feed back is requested.
Does the sound work?

How is the picture quality? etc.

What programs would you like if any.
What is important to help us develop the video services is not the topic but whether the videos and sound works on your computer. This will become the format for many training videos on your behalf and we need to know this format works for you. There is a lot of configuration involved to set this up and we do not want to make a lot of videos that do not work.
Your feedback would be appreciated about the format and suggested topics as well.
This will help us determine the best format for all members.
Could you let us know by way of a short EMail note if it works or if it does not work and any other suggestions, comments or questions you may have.
Thank you.