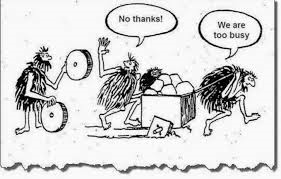 Searching real estate Haves and Wants helps you identify the very people with whom you can do business with today.
Placing your Haves and Wants gives those who are interested in what you know about, or the opportunities that you know about, a chance to call and talk with you and explore opportunities to do business.
For the early adopters see the successes These are more success stories than I have seen on an independent service on the Internet by independent sales people doing business networking information not just listings on a real estate board. This is the power of an industry to network information.
Where else can you see 200 buyers of apartment buildings or shopping centers, or lists of buyers by cities for residential and/or commercial property?
It is a broker centric service, the best people in the industry to hear about, identify opportunities, display them to the public, the power of organizing industry professionals to network, built to serve the public. It helps everyone interested in real estate to connect with others to do business. And registered salespeople help provide great services and protect the public to do business.
Every single member should generate leads every 90 days or call us if you do not have fifteen opportunities to network, the minimum we recommend for every member on ICIWorld and we will show you how. You need to learn how to work exclusive information compatible with industry, something commercial brokers have been doing way before the Internet. There are 3.5 billion people using the Internet!
See Our Pledge
Once you are member you will only be doing two things, searching within 60 seconds from time to time and placing information and with one click reaching the world. The orientation in the beginning is a one time 30 minute orientation on how to work exclusive information, installing widgets on your website that trigger leads, providing a mobile website if you do not have one, teaching how to promote your website.
There are only two things you will be doing once you are a member and know the tools:
Search from time to time. Do this on your smart phone for instance with the ICIWorld App or use your browser and go to www.iciworld.mobi For all phone devices in the world it is networking at your fingertips. Learn how to find things within 60 seconds. Search your city, province or state, daily for the latest listings, etc.
.
Add your information and reach the world with one click.
The rest is a one time orientation:
How to work exclusive information, that commercial real estate salespeople were using to do business since the beginning of MLS itself way before the Internet was invented. And exclusive information now applies to residential real estate more than ever!;
trigger leads from your website with the ICIWorld Widgets;
how to promote your website monthly program until you are generating business, and more.
For a quick demo and/or to join anytime call 416-214-4875. Absolutely no obligation. Get a cup of coffee and before you are finished our demo we will show you how others are doing business with an "information listing service" and how members who belong to real associations make it work along with their real estate board type listing services very nicely.
We have made tools available to you, tools that members show us how they use them to make money!
Brokers now are no longer restricted to making money with just real estate board listings. Now they can do both. It expands your opportunities to do business and provide services for your prospects and clients.
Just imagine how easy it would be if everyone in the world was networking real estate opportunities here in one spot. If and when you get them listed when appropriate place them on your real estate board.
Trades in real estate, benefit the world:
properties get improved. Almost all sales of properties result in improvements to the property. This is an economic engine in itself for every country;
new buildings being built on land that is sold, residential, commercial and much more creates demand for goods and services;
businesses get sold to people who have enthusiasm to making a living doing what they enjoy, creating jobs and demand for goods and services;
investors creating wealth for themselves and others. This wealth is spent on goods, services, charities, and provides taxes to support a nation;
provides employment, jobs for people, taxes for nations, demand for goods and services that is an economic engine of growth.
creates demand for goods such as when people buy a home they need furniture, appliances, etc.
A great majority of the people making this wealth in real estate are very generous in terms of donating to various worthy causes in their communities.
All because of connections made with the powers of the Internet and ICIWorld and the members of ICIWorld to help people connect to do business.
I am personally excited each and every day as I see everyone making connections to do business that were not happening with real estate boards, yet they do so much.
You are no longer restricted to making money with just real estate board type signed listings.
The benefit of a real estate board is that when you get a signed listing it can go on the Internet where there are 3.5 billion people and it can trigger calls for you and you do business.
Now you can also trigger and generate leads with information not just listings. You can work information that generates buyers and showings, just like you do with real estate board listings thereby expanding your opportunities to do business that you do not have now.
All our programs and videos are laid out over the last several years teaching how to do this. Yet many have ignored or written it off I think because they are simply too busy trying to make a living.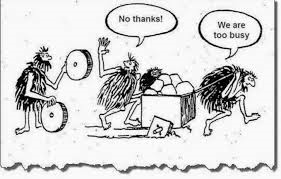 ICIWorld - Networking information to serve the public not just listings on a real estate board.
Think of the average real estate salesperson with 0 to 5 listings on a real estate board. Almost out of business.
Now think if you could have fifteen opportunities on the Internet, any one of which could trigger a call, that is ICIWorld. And the benefit to the public is that they can find out about more opportunities in the marketplace that are not available on real estate boards. So if they search both ICIWorld and real estate boards they get the best of both worlds and a great selection.
Invite us to do a seminar or webinar for your real estate office or real estate association. This is no matter where in the world you are located.
Webinars are possible anytime since they are done over the Internet. If you have a projector and screen have you sales team attend you office. Or you can set a time and invite everyone to be in front of their own computer and click on a link and listen in at an appointed time.
We can record it for those who can not make it.
We are totally inspired by the successes of individual members who have served the public by placing their information and generating business, who have followed up and called others to do business, who have placed the ICIWorld Widgets on their website and generated business, who are networking in the best sense of the term "networking". And who believe in Our Pledge which is a measurement tool of success, if you are not doing business every 90 days, simply call us and give us a chance and within a few minutes we identify material defects that once fixed are like turning on a light switch, all of a sudden you start doing business.
Brokers and salespeople world wide who are not using the service are simply missing opportunities to do business and do not realize it.
This service is operating daily since 1994 much like newspaper in terms of displaying members Haves and Wants and is proven to be capatible with the industry and successful for real estate salespeople.
It should now be made available to all real estate salespeople in the world and perhaps through their real estate boards as a value added service. It can be redesigned and made compatible for any entity, real estate companies, boards, associations, commercial groups, countries, province state organizations, you name it.
To take this basically operating successful Internet service on a small basis to the next level will require others with a vision to see all the business that can be created, not available in an industry wide service any where else that I have seen, and I have been a broker for over 40 years and as a CCIM and AMP.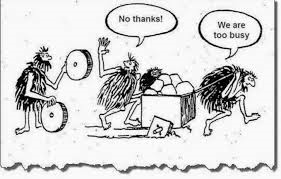 People just seem to be so busy. It is our challenge to reach them and let them know how wonderful an information service really is and how the Internet makes it so easy to trigger busienss.
Add iciworld.mobi to your mobile phone and Search and see the possibilities when everyone interested in real estate can search so easily.
Feel free to call anytime for a demo or to talk USA 954-317-2327 Canada 416-214-4875.
Sincerely
Gary Nusca, CCIM, AMP
ICIWord.net, Inc.
416-214-4875